Greetings Korean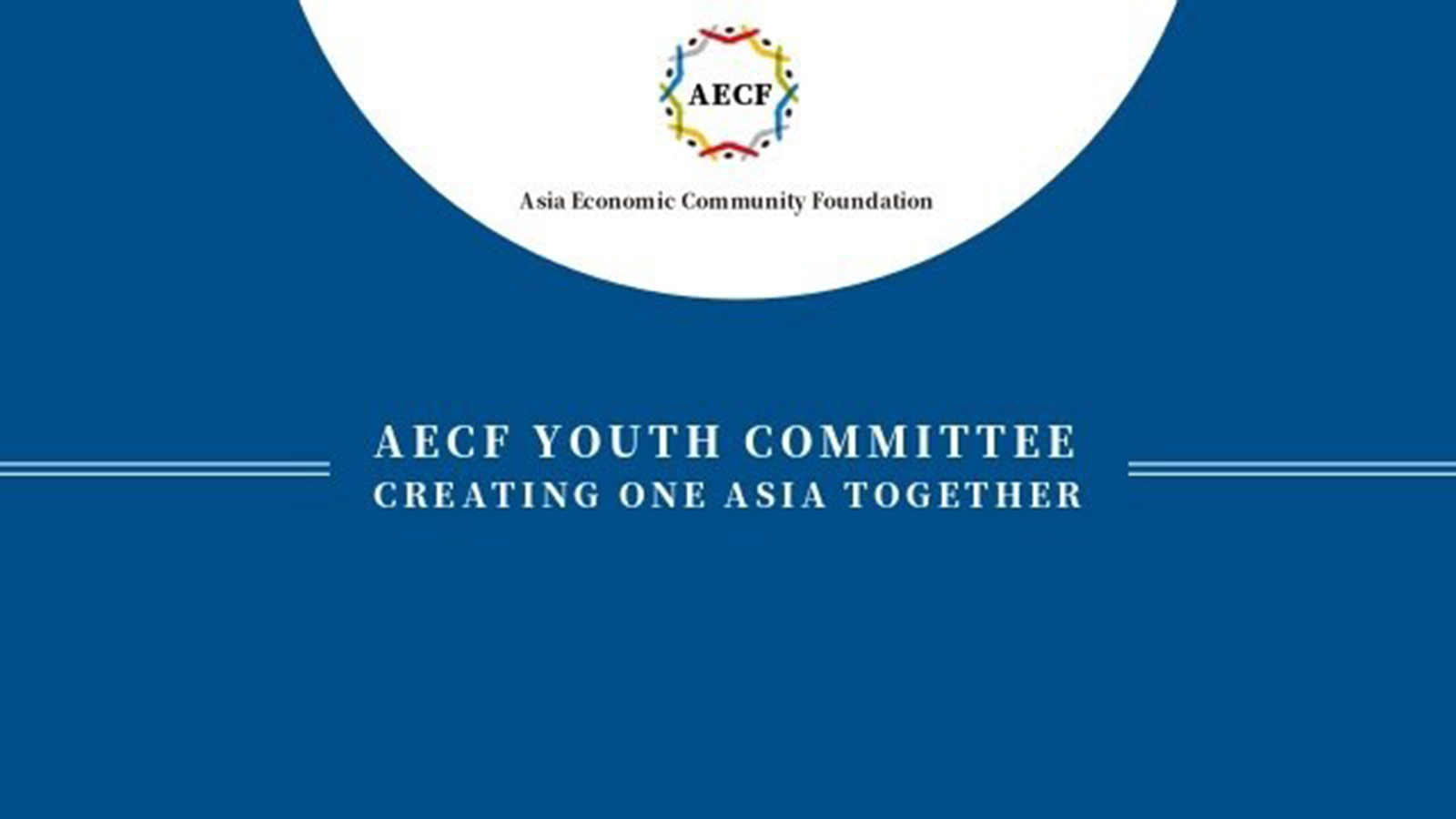 The Youth Committee is an affiliated body of Asia Economic Community Foundation, and has been established in June 2017 under the purpose of creating Asian Community with future protagonists as the center, the today's youth.
Currunt Asia's political, economic, cultural environment is in a series of radical changes and uncertainty. With repeated nuclear experiments and missile launches from North Korea, the East Asian security has been seriously undermined.
The spread of Neo-Isolationism demonstrated by United Kingdom and the United States has futher weakened regional intergration and international cooperation network. Moreover, upcoming Fourth Industrial Revolution forebodes global scale changes in traditional economic and social models.
With these variables in mind, the Youth Committee seeks to find ansewers regarding how to prepare today's youth that would undergo and experience this radical and uncertain period.
Our core mission is to establish a sustainable and long-lasting network bulid-up among youth around Asia. We sincerely believe that regional intergation is the solution to overcoming the upcoming era of uncertainty, and it is only made possible when youth from all over Asia come together to move beyound their national mindset and interest th mutual understanding. In order to do so, the Youth Committee is preparing various projects including Model Asian Union and other multi-national youth exchange programs to realize our slogan 'Creating One Asia Together'.